Arthritis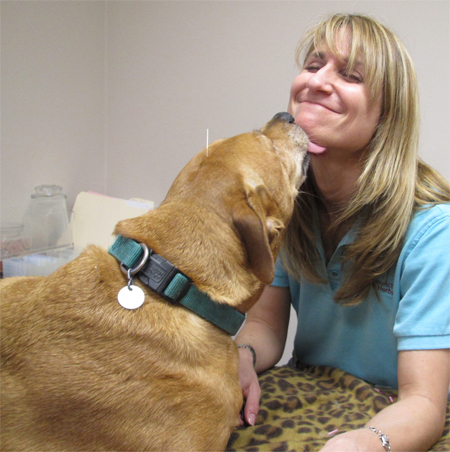 Arthritis is an extremely common problem in dogs and cats. It causes pain and loss of mobility. Conventional medicine will evaluate the pain and use medicines that try to reduce or block the pain. Unfortunately, many of the drugs can cause severe side effects that are commonly used.

Holistic medicine will use acupuncture to help decrease the pain and start the healing process. Diet, supplements, and various herbs are used to reduce the inflammation, increase blood flow and help the body try to reverse the arthritic changes in the joints. The end result of the holistic approach is usually a long tern increase in the quality of life.

Traditional Chinese Veterinary Medicine, is a holistic, natural approach to evaluating and treating your pet. Conventional medicine tends to look at the symptoms and then address the problem by trying to alleviate those symptoms. Traditional Chinese Veterinary Medicine looks at the individual symptoms of each pet, and tries to figure out why those symptoms are present. The root cause of those symptoms is addressed and if the treatment is successful, the symptoms subside.

During your first appointment, I will perform a veterinary examination to determine how many treatments are necessary to give your pet optimal results as well as discuss diet and herbal medication options. In addition, I consult with your family veterinarian to provide total health care for your pet.