What My Pet Experiences
During an Acupuncture Treatment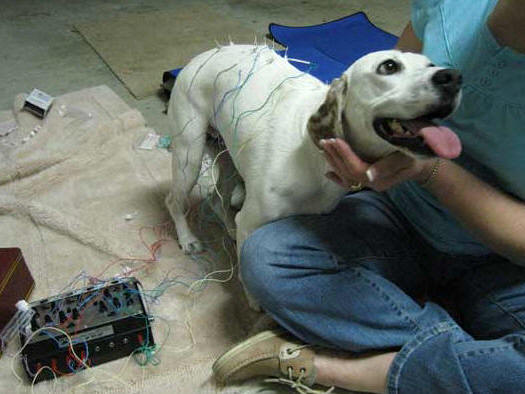 Acupuncture needles are incredibly thin; inserting them is a relatively painless process. Your pet may feel a minor prick, but it is not uncomfortable. In fact, some pets that struggle with chronic pain have actually fallen asleep during treatment sessions, thanks to acupuncture's pain relief!

(Right) A slipped disk prevented Marli from walking. The family desperately sought a non-surgical procedure to help Marli. Surgery was not affordable for them. Faced with the prospect of putting her down. With acupuncture and herbal medicine is now walking.