Treating Kidney Failure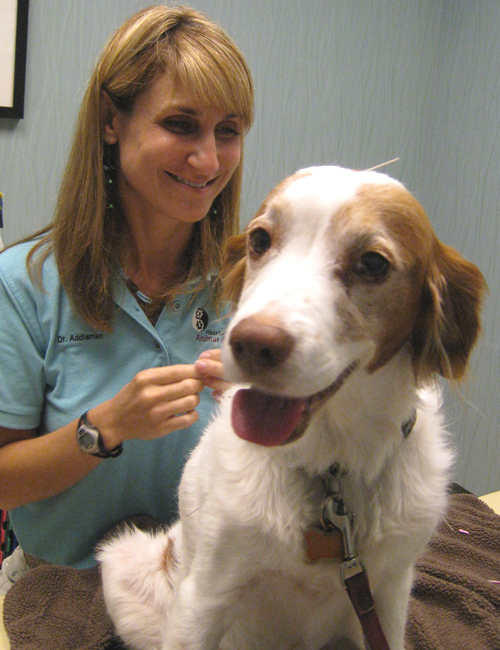 Traditional Chinese Veterinary Medicine, is a holistic, natural approach to evaluating and treating your pet. Conventional medicine tends to look at the symptoms and then address the problem by trying to alleviate those symptoms. Traditional Chinese Veterinary Medicine looks at the individual symptoms of each pet, and tries to figure out why those symptoms are present. The root cause of those symptoms is addressed and if the treatment is successful, the symptoms subside.

If your pet presents with mild kidney failure, blood work has ruled out infections or tumors as being a cause and it is decided that it is just "old age". Conventional medicine will treat by giving fluids and possibly a lower protein diet; nothing can be done directly to treat the failing kidneys.

Holistic medicine will use acupuncture to increase energy and blood flow through the kidneys. I may administer fluids if needed. I alter the diet but not necessarily to low protein, but rather to emphasize quality on formulas and herbal supplements that can help with regeneration of kidney function. The result is usually return to normal or near normal kidney function and often years of good quality life.

During your first appointment, a veterinary examination id performed to determine how many treatments are necessary to give your pet optimal results as well as discuss diet and herbal medication options.